HESPERETIN
Identification
Ingredient

Hesperetin


Structure:


Synonyms

Hesperitin, 5,7,3'-trihydroxy-4'-methoxyflavanone, (S)-2,3-dihydro-5,7-dihydroxy-2-(3-hydroxy-4-methoxyphenyl)-4H-1-benzopyran-4-one

Molecular Formula

C16H14O6

Molecular Weight

302.28

CAS no.

520-33-2

EINECS

208-290-2
Description
Hesperetin is one of the Citrus bioflavonoid. It is solid substance, light-brown crystalline powder, poorly soluble in water. Hesperetin belongs to the flavanone class of flavonoids. Hesperetin, in the form of its glycoside hesperidin, is the predominant flavonoid in lemons and oranges.
Pharmacology
Hesperetin is a cholesterol lowering flavanoid found in a number of citrus juices. It appears to reduce cholesteryl ester mass and inhibit apoB secretion by up to 80%. Hesperetin may have antioxidant, anti-inflammatory, anti-allergic, hypolipidemic,vasoprotective and anticarcinogenic actions.
Mechanism of Action
Hesperetin reduces or inhibits the activity of acyl-coenzyme A:cholesterol acyltransferase genes (ACAT1 and ACAT2) and it reduces microsomal triglyceride transfer protein (MTP) activity. Hesperetin also seems to upregulate the LDL receptor. This leads to the reduced assembly and secretion of apoB-containing lipoproteins and enhanced reuptake of those lipoproteins, thereby lowering cholesterol levels.
Application
Hesperetin has properties of antioxidant,anti-inflammatory, anti-allergic, hypolipidemic,and anticarcinogenic actions. Hesperidin can also act as a vasodilator, which may be useful in Hypertension.
Hesperetin is also used in functional food or dietary supplement as its properties. More studyings are in process to enlarge its use in more industries.
Availability
Commercial Hesperetin can be obtained by hydrolyzation from Hesperidin (extracted from immature citrus fruit).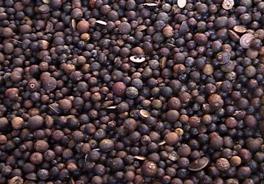 Dried immature citrus fruit
Warning:
Above information is only knowledge,not an instruction of usage for this product. The owner of this webiste should not be responsible for any damage because of misuse of the product.